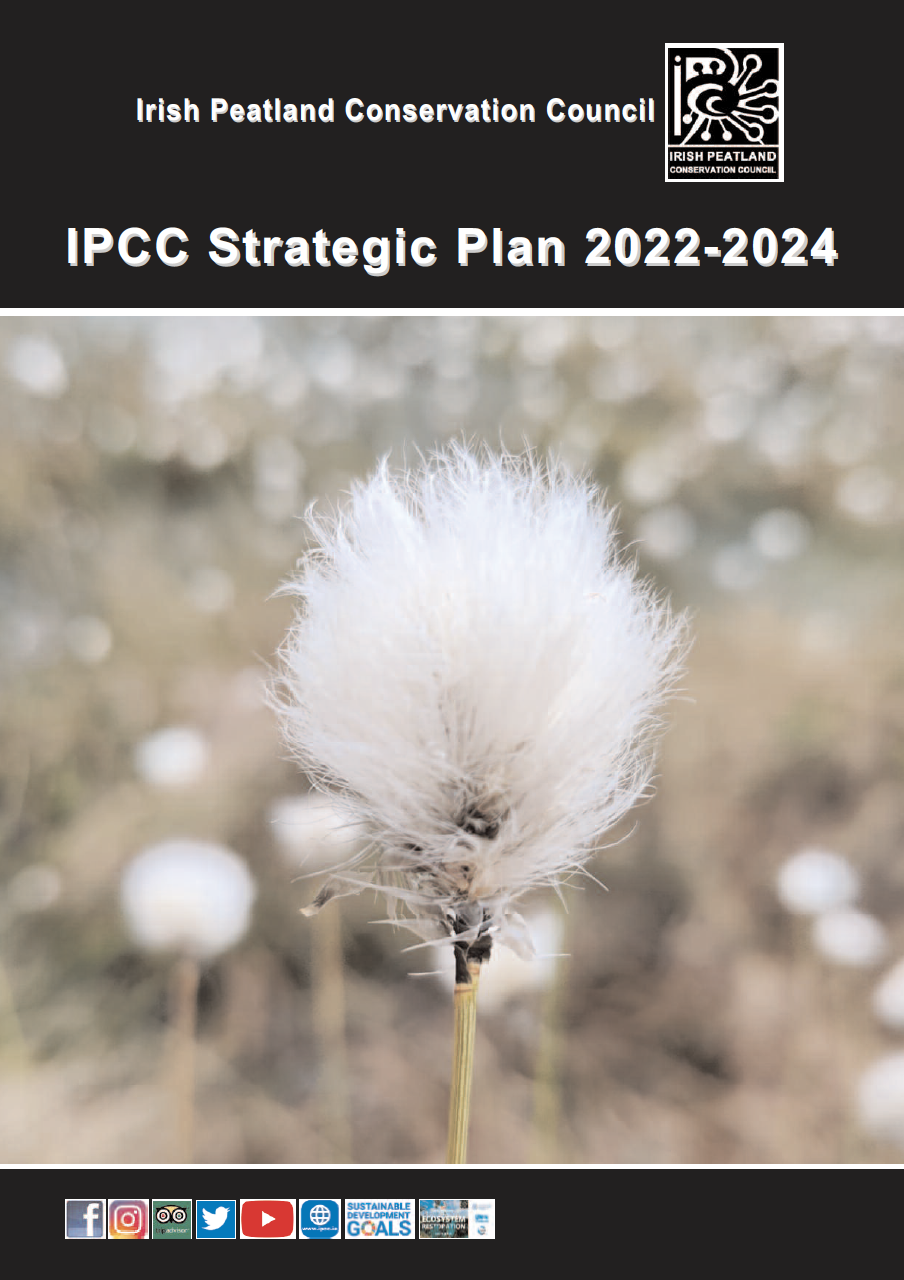 IPCC have a three year Strategic Business Plan spanning the period from 2022-2024. This document was developed by the Committee of Management of the IPCC as part of their governance of the organisation. IPCC's mission is to ensure the conservation of a representative sample of the peatlands of Ireland for future generations to enjoy. Our Strategic Business Plan will help us to achieve this.
The aims of the 2022-2024 IPCC Strategic Business Plan are to:
set out our vision and mission
set out the long term direction of the IPCC
provide a framework for decision making
provide a basis for financial governance
provide a framework for operational planning
help explain our role to others
The Strategic Business Plan focuses on 7 key activities of the IPCC which are needed to achieve our goal and lists the targets we hope to achieve by 2024. A brief description of each one is given below.
Peatland Sites including sites owned and managed by the IPCC in addition to the 1200 sites of conservation importance listed in our Peatland Conservation Action Plan
Campaigning including our work on government and non governmental committees such as the Peatlands Council and the Irish Peatland Society
Subscribers and Supporters including gaining new supporters and ensuring the best care of our existing subscribers by providing them with information and encouraging their participation in the save the bogs campaign through volunteering, signing petitions and donating
Environmental Education and Training including in house education programmes and outreach work with schools and adult groups
Public Awareness including the maintenance and promotion of the Bog of Allen Nature Centre to visitors, provision of open days and training
Community Engagement and Public Communication including providing information updates, press releases and materials
Fundraising including subscriber fundraising, grant awards and fundraising in kind, vital resources needed to make our plan work
Contact Details
The Irish Peatland Conservation Council can be contacted at the Bog of Allen Nature Centre, Lullymore, Rathangan, Co. Kildare, R51 V293, Ireland.
Tel: +353-45-860133;  Email: bogs@ipcc.ie