Welcome to the Irish Peatland Conservation Council (IPCC). Fáilte. We hope our web site will help you to get to know us better. It's your gateway to  the save the bogs campaign. We encourage you to visit us at the Bog of Allen Nature Centre. Please help us to keep in touch with one another. The IPCC is a registered charity (number CHY6829) and a non-governmental organisation.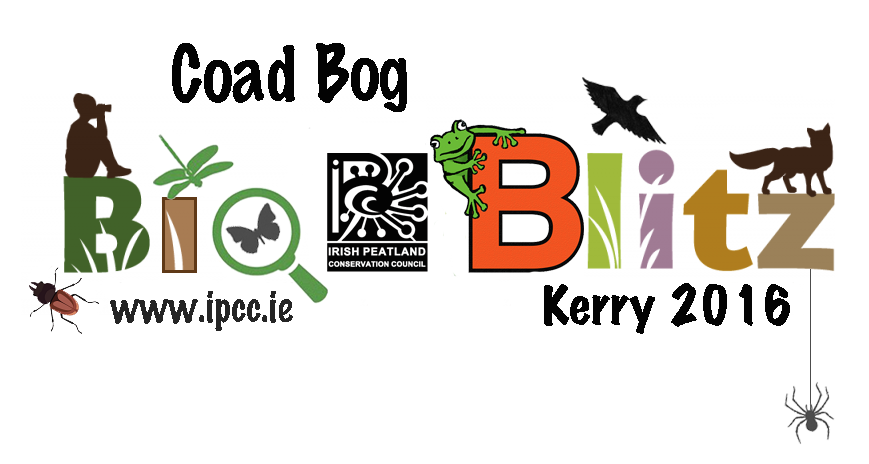 Join the Coad Bog BioBlitz: Friday 20th May to Friday 27th May 2016 Join IPCC for this week long scientific expedition to our newest reserve at Coad Bog in Co. Kerry. Volunteers are being sought to help a variety of scientists and naturalists investigate as many aspects of Coad Bog as possible in one week. We hope to record as many species as possible, to profile the shape of the bog, take a peat core, meet with local people, see the night sky, search for the Kerry Slug, measure the water level on the bog, block drains and anything else we can think of. If you have expertise and fancy a trip to Kerry please join in. There is a public awareness event on Tuesday 24th May at which we hope to meet as many people as possible. Download the Coad Bog BioBlitz Visitor Events Guide for more information and see our events link for even more details. If you can't come to the bog but would like to help through making a donation please follow this link. The Coad Bog BioBlitz is supported by the Environmental Protection Agency and the Irish Environmental Network.
During the event you can keep up to date with the number of species recorded by clicking on the following links:
Visitor Attraction – Education and Fun Days Out at the Bog of Allen Nature Centre in Co. Kildare
Save the Bogs Campaign Ireland – Action & Information
The IPCC Action Plan 2020 for
Conserving Bogs – Get all the facts and figures about Irish Peatlands

Turf Dispelling the Myths – IPCC reveals the Truth About Turf Cutting in Ireland on Bogs of Conservation Importance
IPCC's mission is to conserve a representative sample of the peatlands of Ireland for future generations to enjoy.
With four nature reserves and the Bog of Allen Nature Centre we are actively involved in restoring peatland habitats, protecting wildlife and educating the public.
Watch the Video (left) About IPCC and Learn how we are Saving Irish Bogs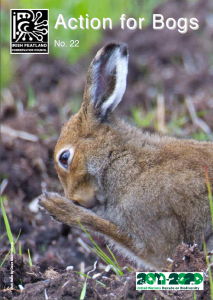 Learn how you can take Action for Bogs by reading
the latest edition of Action for Bogs 22
Contact Us
Irish Peatland Conservation Council, Bog of Allen Nature Centre, Lullymore, Rathangan, Co. Kildare, Ireland. T: +353-45-860133;  E: bogs@ipcc.ie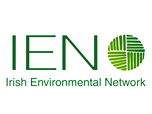 The work of the Irish Peatland Conservation Council is supported by the Irish Environmental Network