Welcome to the Irish Peatland Conservation Council (IPCC). Fáilte. Our mission is to protect a representative sample of the peatlands of Ireland for people to enjoy today and in the future. We hope our web site will help you to get to know us better. It's your gateway to  the save the bogs campaign and to visitors to the Bog of Allen Nature Centre. Please help us to keep in touch with one another. The IPCC is a registered charity (number CHY6829) and a non-governmental organisation.

Job Vacancy: Education Officer. Applications welcome until 15th October 2018. Download Education officer application form
Raising the Bar for Peat & Biodiversity
IPCC's current advocacy campaign. IPCC are calling for a complete ban on the production of sod moss horticultural peat from Irish raised bogs. This commercial activity is destroying the last remnants of Irish raised bogs. Sod moss is used as a medium for growing orchids and it is also used as an additive to improve the quality of other lower grade horticultural peat. In Ireland this product is  a "loss leader" and is used by peat companies to attract new customers to their other more profitable horticulture products. Lend your voice to the campaign by signing our petition or by submitting information you have on sod moss production sites around the country. This investigation is being supported by The Irish Environmental Network as a Biodiversity Work Package 2018.
Help IPCC save bogs and wildlife in 2018 by participating in the actions below
| | | |
| --- | --- | --- |
| Please sign our petition to 'Ban the Use of Moss Peat in Gardening Products' and submit observations you have made on a sod moss site | Have your say on the Conservation Management Plan for Lullymore West Bog – Home of butterflies in Kildare | Curlew Plan of Action – Lodge Bog 2018 – HELP US KEEP CURLEW in the Bog of Allen |
Visitor Attraction – Education and Fun Days Out at the Bog of Allen Nature Centre in Co. Kildare
Save the Bogs Campaign Ireland – Action & Information
Learn how you can help IPCC take the Save the Bogs Campaign forward by reading the latest edition of  Action for Bogs 25
The IPCC Action Plan 2020 for
Conserving Bogs – Get all the facts and figures about Irish Peatlands

Turf Dispelling the Myths – IPCC reveals the Truth About Turf Cutting in Ireland on Bogs of Conservation Importance
IPCC's mission is to conserve a representative sample of the peatlands of Ireland for future generations to enjoy.
With five nature reserves and the Bog of Allen Nature Centre we are actively involved in restoring peatland habitats, protecting wildlife and educating the public.
Watch the Video (left) About IPCC and Learn how we are Saving Irish Bogs
Stay Connected
Contact Us
Irish Peatland Conservation Council, Bog of Allen Nature Centre, Lullymore, Rathangan, Co. Kildare, R51 V293, Ireland. T: +353-45-860133;  E: bogs@ipcc.ie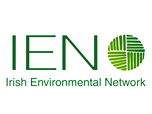 The work of the Irish Peatland Conservation Council is supported by the Irish Environmental Network
The IPCC promotes the safety and well-being of all children with whom we are in contact. Please refer to our IPCC Child Protection Statement and Policy.
The Irish Peatland Conservation Council received Heritage Council funding in 2018.  You can read about IPCC's conservation work on our network of reserves here.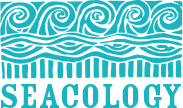 The conservation and protection of the Curlew on IPCC's Lodge Bog Reserve is supported by Seacology in 2017/18. You can read about IPCC's Curlew conservation work here.
Governance Code Statement of Compliance. IPCC confirm that our organisation complies with The Governance Code for the Community, Voluntary and Charitable Sector in Ireland (9th May 2017).