Things to do Kildare – Visit the Bog of Allen Nature Centre  

At the Bog of Allen Nature Centre, one of the top natural tourist attractions in Co. Kildare the IPCC celebrate the wonder and the beauty of Irish peatlands and their wildlife. There are plenty of things to do and activities for all ages and interests at the visitor centre and at nearby Lodge Bog.
Plan Your Visit – Take a Virtual Tour
Watch our short virtual tour video on the left which will give you a good idea of things to do, what we have on offer for families, children and other guests coming to the Bog of Allen Nature Centre.  Activities include pond dipping, nature crafts, frog hunt, bog walk, insect eating plants, creepy crawly search, museum, garden tour. A visit to the Bog of Allen Nature Centre is one of the top things to do in Kildare.
Opening Times
Lodge Bog: is open at all times
The Bog of Allen Nature Centre: Monday to Friday, daily 9am to 5pm (last visit 4pm).
Closed: Christmas, Bank Holidays.
Weekend Openings: By Appointment
Special weekend opening to the public during May for Biodiversity Week, July for International Bog Day, August for Heritage Week and September for Culture Night (see events).
Entrance Charges
A €5 donation to help IPCC's work is requested from adults. Family Admission (two adults, two children) €15. Admission is free for IPCC's Friends of the Bog.
Book Admission Ticket(s) in Advance
Where we Are
GPS Co-Ordinates: N 53° 16′ 42.392″ E -6° 56′ 34.125″"
Nearest Town: Allenwood (5km)
County: Kildare
Country: Ireland
Map
Directions: Travelling to the Bog of Allen Nature Centre
Car: The Bog of Allen Nature Centre is located on the R414 between the towns of Rathangan and Allenwood in Co. Kildare. It can be approached from the M7/N7 or from the N4/M4 roads.
Public Transport: The Nature Centre cannot be directly reached using public transport. The nearest location for public bus is in Allenwood which is 5km from the Nature Centre.
Bog of Allen Nature Centre, Irish Peatland Conservation Council, Lullymore, Rathangan, Co. Kildare, Ireland. Tel: +353-45-860133; Email: bogs@ipcc.ie
Information for Families
A nature centre guide is available during visits to undertake a selection of activities with children. There is a quiz to fill, a scavanger hunt, colour dabs activity and free nets and basins for children to fish for mini-beasts in the ponds at the nature centre. Please follow this link for more ideas for family visits.  There is a boardwalk trail on Lodge Bog and families regularly attend special event tours organised at weekends. Adults can enjoy a refreshing cup of tea or coffee at the picnic tables provided in the wildlife gardens while the kids are happily occupied.
Visitor Maps, Guides, Trails and Things to Do
Use the links to get more information about:
Facilities at the Bog of Allen Nature Centre
Visitor Guidance
Activities for Children
Picnic Area
Free Parking
Toilets
Refreshments
Wheel Chair Access (ground floor only and gardens)
Average Visit Time 60-90 minutes
Educational packs to take away
Nature Shop of field studies equipment, resources & wildlife charts
Professional Educational Staff
Curriculum-inked field courses
Audio-visual materials to view
Field Studies equipment and resources
Permanent Exhibitions to View
Wildlife Gardens
Greenhouse of carnivorous plants
Open all year
Nearby Lodge Bog Nature Reserve with Visitor Boardwalk
Child Safety
The IPCC promotes the safety and well-being of all children with whom we are in contact. Please refer to our IPCC Child Protection Statement and Policy.
Covid-19 – Your Visitor Experience Update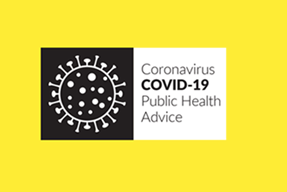 Following the Irish Government Covid-19 restrictions the Bog of Allen Nature Centre is open to visitors.
On arrival all visitors will be asked to sanitise their hands with gel provided.
We will ask all visitors to complete a visitor declaration form that will be held for 30 days at the centre.  This form will allow for contact tracing but also is a self declaration that visitors have not been asked to self isolate and are not within a 14 day quarantine period for travel.
Your guide will be wearing a face shield – this is for the protection of everyone.
We will offer you a short guided tour of the wildlife gardens and you can explore the indoor exhibition at your leisure following a designated route.  We are happy to answer any questions you may have.
We are asking all our visitors to observe social distancing of 2 metres with staff and other visitors to the centre.
We will no longer offer light refreshments of tea and coffee, however visitors are welcome to bring a packed lunch to enjoy in the wildlife gardens.
You may pay for your visit using cash or card, however if paying by cash the staff member on duty will wear gloves and again this is for all our safety.
The Irish Peatland Conservation Council Staff and Volunteers are looking forward to welcoming you to the Bog of Allen Nature Centre in the near future.