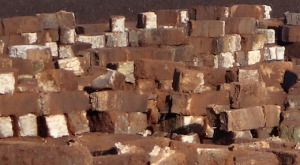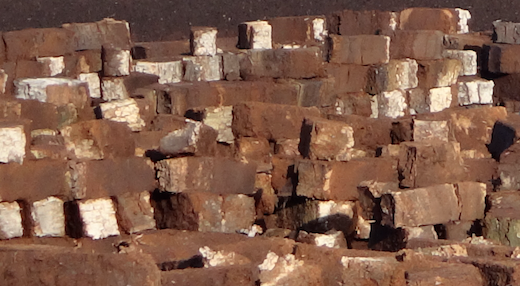 Press Release
Peat Free is the Way to Go if Ireland is Serious about Tackling our Biodiversity and Climate Crisis
6.12.21
In 2019 Ireland declared a Climate and Biodiversity Emergency and in July 2021 the President of Ireland signed the Climate Action and Low Carbon Development (Amendment Act) 2021 setting Ireland on a path to be a net zero economy by 2050. Peatlands are the largest store of terrestrial carbon in the Irish landscape and a habitat for specialised species that are found in no other habitat on our Island.  While Minister Noonan reviews the Use of Peat in the Horticulture Industry Working Group Report we cannot forget that if Ireland is serious about tackling our biodiversity and climate crisis peat free is the way to go.  Peat mining by the Horticulture Industry is not only destroying the carbon sequestration of peatlands but is resulting in Ireland bulldozing a clear path for peatland biodiversity extinction all while the industry operates outside of planning laws.
The Horticulture Industry report that they need to continue mining 0.12% of peatland habitat for their operations, at first glance a small figure you might say but what about the consequences to us all?  The National Parks and Wildlife Service identify that there has been a 98% decline in the iconic Curlew population in this country, peatland habitat loss is considered a contributing factor.  According to Catchments.ie 119 water bodies are AT Risk of not meeting their water quality objectives as a result of peat extraction.  Ireland's report to the EU on the Status of EU Protected Habitats and Species in Ireland, 2019 reported peatland habitat types as bad and declining.   This isn't just about the 0.12% of peatland the Horticultural Industry wants to mine, it is also about the environmental impacts downstream. Not only will peat extraction continue to ruin our efforts in managing the quality of our freshwater under the Water Framework Directive but it will also allow our wild peatland habitat and native species to continue to decline.  To quote the words spoken by Senator Alice-Mary Higgins last week in Seanad Éireann 'The environmental information is clear. The legal aspects are also extremely clear'.
The way forward is integrating our communities together with a system for proper green, brown and food waste collection that can be diverted to peat replacement. There will not be one solution but many, individually focused solutions on the different needs of the Horticultural Growers. The Irish Peatland Conservation Council call for an immediate halt to any further discussions relating to the The Horticultural Peat (Temporary Measures) Bill 2021. Ireland is in a climate and biodiversity emergency we cannot disregard our commitments to climate and biodiversity laid out in the laws of our nation.  We already know what we have to do, Ireland must choose Peat Free if as a nation we are serious about tackling our biodiversity and climate crisis.