Events, Things To Do Kildare – Wildlife Watching, Bog Walks, Family Fun, Courses & Open Days
Take part in the Irish Peatland Conservation Council (IPCC) events focusing on peatlands at the Bog of Allen Nature Centre, online and at various peatland reserves around Ireland. Welcome to Féile an Dúlra 2020 supported by Kildare County Council. Due to Covid-19 until the 20th July IPCC will be hosting online live events only.  Féile and Dúlra highlights that you can look forward to:
You can follow us on Facebook for further information and photographs as the events take place.
2020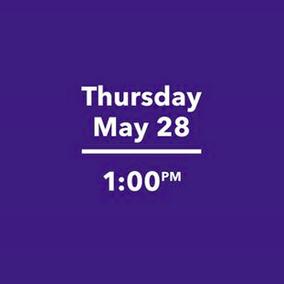 28th May 1pm – Wildlife Garden Tour.  Join the Irish Peatland Conservation Council live on Instagram (@irish_peatland_conservation_ c0) and Patagonia Dublin Store (@patagoniadublin) for an online tour of the wildlife gardens of the Bog of Allen Nature Centre.  Discover how we garden peat free, chemical free and compost.  Discover insect eating plants and lots more.  You are all welcome to join us just go online!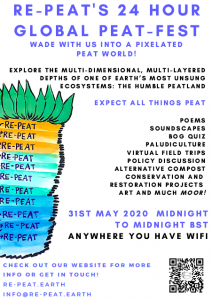 31st May 9am – RE-PEAT 24 Hour Global Peat Fest.  Join the IPCC live and online from Lodge Bog as we take part in this worldwide event.  The theme is Re-Store, that is the restoration of Lodge Bog in Co. Kildare.  You can get involved and learn more byvisiting https://re-peat.mn.co .  You are all welcome to join us from the comfort of your own home!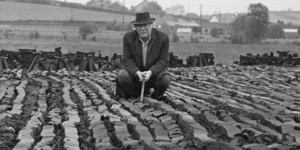 25th July 1pm –  Wet and Wild Boglands Talk.  The Irish Peatland Conservation Council (IPCC) in partnership with the Seamus Heaney Exhibition of the National Library of Ireland on 25th July will be providing a talk on the wonderful biodiversity of Irish peatlands and IPCC's link with Seamus Heaney. This is a free online talk. To take part register on eventbrite for all the details https://www.eventbrite.ie/e/the-wild-bogs-of-ireland-tickets-106213274764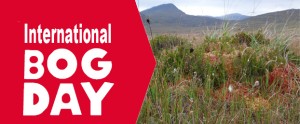 26th July: International Bog Day.  IPCC  invite you to the Bog of Allen Nature Centre in Co. Kildare at 2pm to join in peatland walks, talks and nature activities.  Strong Footwear and outdoor clothing recommended.   All welcome.  Further details TBC.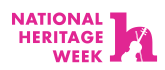 Heritage Week 2020.  IPCC will be hosting events on Girley Bog  and Lodge Bog in Co. Kildare.  Details TBC
Contact Us
The Irish Peatland Conservation Council can be contacted at the Bog of Allen Nature Centre, Lullymore, Rathangan, Co. Kildare, R51 V293, Ireland. Tel: +353-45-860133; Email: bogs@ipcc.ie