Events, Things To Do Kildare – Wildlife Watching, Bog Walks, Family Fun, Courses & Open Days
Take part in IPCC Events focusing on peatlands at the Bog of Allen Nature Centre and at various peatland reserves around Ireland. Welcome to Féile an Dúlra 2016. Féile an Dúlra is supported by Kildare County Council under the Community Festival Grant Scheme 2016.
October/November 2016: National Reuse Month.  Visit the Bog of Allen Nature Centre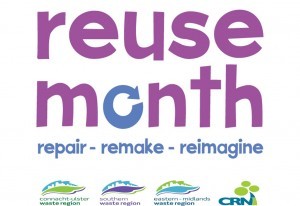 during National Reuse Month and discover how to recycle your garden and kitchen wastes. Learn all about the different methods of composting and discover which method suits your needs with a demonstration in our wildlife gardens. Also with Christmas not to far away learn how to make beautiful gift boxes or Christmas cards from recycled gift cards. You can also contact us with any of your composting queries at bogs@ipcc.ie or call 045 860133.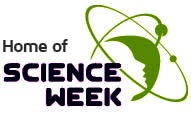 16th November 2016: National Science Week. Science Week is an annual national celebration of the life-changing and fascinating world of science. This year Science Week runs from 13th-20th November. Join the IPCC on Wednesday 16th November  and celebrate Science Week with a visit to Lullymore West Bog. Explore freshwater ecology and discover how to survey the invertebrate life in the freshwater habitats on Lullymore West. Identify invertebrates and compare species diversity in the different habitats including a man-made pond and a drainage ditch. Also help IPCC to remove an invasive weed from our frog pond to create open water habitat. If you wish to participate in this Science Week event please contact Katie at bogs@ipcc.ie or call 045 860133.
2017
A very Happy New Year from the IPCC.
1st February: St Bridget's Day
Try your hand at making a traditional St Bridget's Cross from rushes on this feast day of one of the Patron Saints of Ireland. Watch our video to help you make your own cross.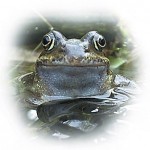 2nd February 2017: World Wetlands Day
It's time to start looking out for frogs and frogspawn. Please report your sightings to the Hop to It Frog Survey 2017. Photographs are also welcome. Follow this link to access the frog survey form. Thank you.
Contact Us
The Irish Peatland Conservation Council can be contacted at the Bog of Allen Nature Centre, Lullymore, Rathangan, Co. Kildare, R51 V293, Ireland. Tel: +353-45-860133; Email: bogs@ipcc.ie