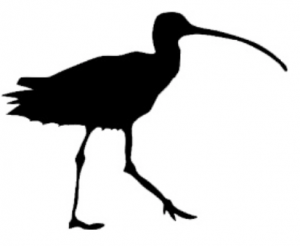 World Curlew Day – 'Call of the Curlew'

Press Release
Friday 12th of April 2019 
The Irish Peatland Conservation Council (IPCC) are hosting as part of Féile an Dúlra supported by Kildare County Council an event to mark World Curlew Day on Saturday 20th of April 2019.  This day is a celebration of the iconic Curlew, Ireland's most threatened bird. Save Saturday 20th in your diary and come along and join the IPCC at the Bog of Allen Nature Centre from 2-5pm.  Relax with a cup of tea and sweet treat while IPCC provide an information talk on this wading bird while young visitors will have an opportunity to discover how the Curlew's long curled beak is used to pluck food from bog pools.  A guided walk to Lodge Bog will complete the afternoon with the hope that participants will either catch a glimpse or hear the unmistakeable call of the elusive Curlew. 
The Curlew (Numenius arquata) is one of Ireland's most threatened species. It is on the IUCN Red-list as the population has had a 98% decline since the 1980's.  It is our largest wader and its call was once a familiar sound to many Irish folk.  Lodge Bog provides the perfect open peatland habitat with an abundance of mini-beasties for the Curlew to feed on.  It is a ground nesting bird which makes it incredibly vulnerable.  It is estimated that 128 breeding pairs remain.  The main threats to the Curlew are loss of suitable habitat, the fragmentation of habitat and predation.
The IPCC works to conserve the preferred habitat of the Curlew, Lodge Bog a raised bog, with support from Kildare branch of BirdWatch Ireland, local landowners and volunteers.  Some of conservation tools used by IPCC include monitoring and habitat management. Paula Farrell, IPCC's Campaign Officer commented that 'Peatlands are a unique habitat and Ireland should be proud of our diverse wildlife.  IPCC's work to conserve a sample of peatlands is not only for people today and in the future to enjoy but also to provide space for the variety of unique wildlife such as the Curlew that calls Ireland's peatland wetlands their home.'  
Be sure to join IPCC for this afternoon event, if you cannot make the event don't worry IPCC will be hosting a number of events in the coming months – find more information on these events and the Curlew at  www.ipcc.ie.