PRESS RELEASE 12th September 2012
Pedal for Peat's Sake
Raising awareness about peatland conservation in Ireland is the theme of an Irish cycling challenge to get underway on Thursday 20th September 2012.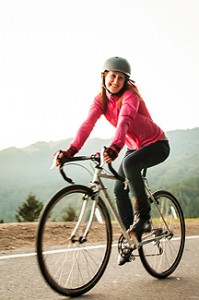 Annie Capell from San Francisco in California  is to spend a month pedalling her way around the bogs of Ireland in a bid to raise awareness about peatland conservation and to raise funds for the IPCC's Save the Bogs Campaign.
"Ive worked for Patagonia since 2007 and am now the Enviro/Event Coordinator for their SF store. This role has inspired the environmental side of me and brought out the desire to put back into this world all the wonderful things I have taken out of it. Patagonia offers internships to employees who want to go out into the world and make a difference. Our job is to find a charity that works on something close to our hearts and make a proposal. Being of Irish descent, an environmentalist, and a lover of biking, I wanted to find a way to travel the country of Ireland while raising awareness for land conservation, which led me straight to the IPCC", says Annie.
The Irish Peatland Conservation Council is the charity that aims to conserve a representative sample of Irish peatlands for future generations to enjoy.  "Just the type of group to inspire me! And the icing on the cake – they use bikes to take their volunteers to different bogs across the country. This is just what I was looking for; a way to travel with purpose, follow my heart, and help protect some beautiful land" she added.
Annie's goal is to travel Ireland by bike  for 4 weeks, visiting as many of the bogs as her legs can pedal to, raising awareness for the IPCC and peat bog conservation. She is buying a bike from a local bike shop in Dublin and then donating the bike and any funds donated by the public to the project towards the save the bogs campaign. Part of her way to raise awareness is to keep a blog of all that she sees, explores, and comes in contact with (see Pedal for Peat's Sake). The blog also includes a donation facility for the public who are inspired by her challenge.
Pedal for Peat's Sake begins at the Patagonia Store in Exchequer Street, Dublin and Annie's first bog visit will take place in the Bog of Allen, the home of the Irish Peatland Conservation Council on the 20th September.
Some of the other bogs to be visited on the tour are: Clara Bog, Offaly; Fenor Bog, Waterford; Roundstone Bog, Galway; Girley Bog, Meath; Boghill Centre, Clare; Kerry Bog Village; Ballycroy National Park, Mayo and Lough Allen Bog, Roscommon.
Further Information and photographs from: IPCC, Lullymore, Rathangan, Co. Kildare T: 045860133, Email bogs@ipcc.ie, www.ipcc.ie