Welcome to the Irish Peatland Conservation Council (IPCC). Fáilte. We hope our web site will help you to get to know us better. It's your gateway to  the save the bogs campaign. We encourage you to visit us at the Bog of Allen Nature Centre. Please help us to keep in touch with one another. The IPCC is a registered charity (number CHY6829) and a non-governmental organisation.
Christmas Appeal 2016 – Help Build a Bog Restoration Fund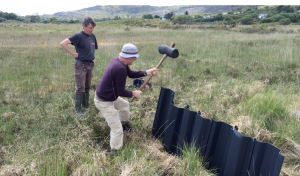 IPCC's Christmas appeal is to build a fund to help restore 50 hectares of bogland across four of our nature reserves. We are seeking €9,000 to help carry out a variety of jobs on the sites. Staff and volunteers will be involved in monitoring the behaviour and breeding success of Curlew, doing weekly butterfly transects, blocking drains, improving habitat quality for endangered marsh fritillary and organising open days for supporters and communities. Your support inspires IPCC. Please donate by following this link. Thank You so much.
Visitor Attraction – Education and Fun Days Out at the Bog of Allen Nature Centre in Co. Kildare
Save the Bogs Campaign Ireland – Action & Information
The IPCC Action Plan 2020 for
Conserving Bogs – Get all the facts and figures about Irish Peatlands

Turf Dispelling the Myths – IPCC reveals the Truth About Turf Cutting in Ireland on Bogs of Conservation Importance
IPCC's mission is to conserve a representative sample of the peatlands of Ireland for future generations to enjoy.
With five nature reserves and the Bog of Allen Nature Centre we are actively involved in restoring peatland habitats, protecting wildlife and educating the public.
Watch the Video (left) About IPCC and Learn how we are Saving Irish Bogs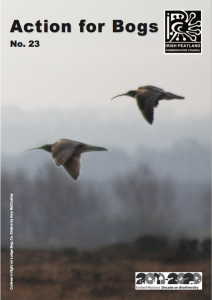 Learn how you can take Action for Bogs by reading the latest edition of Action for Bogs 23
Contact Us
Irish Peatland Conservation Council, Bog of Allen Nature Centre, Lullymore, Rathangan, Co. Kildare, R51 V293, Ireland. T: +353-45-860133;  E: bogs@ipcc.ie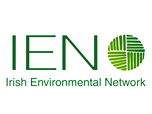 The work of the Irish Peatland Conservation Council is supported by the Irish Environmental Network